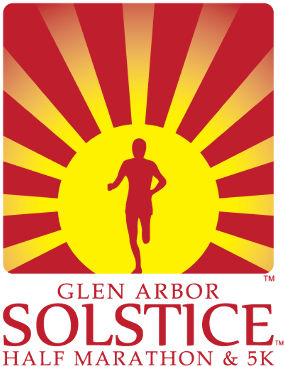 Half Marathon (13.1 miles) and 5k (3.1 miles) runs in Glen Arbor, MI
Saturday, June 15, 2013
Join us for a scenic half marathon and a 5k running race in Glen Arbor, MI. The half marathon will take runners around Big Glen Lake in a clockwise loop, starting and finishing in downtown Glen Arbor. Runners ascend Inspiration Point on the south side of Big Glen Lake where they will experience one of the most spectacular views of Leelanau County. The 5k course is flat and fast, and will take runners through tree-lined roads near downtown Glen Arbor. A portion of the proceeds from this event will go to the Glen Arbor Fire Department and the Glen Arbor Park Commission.
visit www.enduranceevolution.com for more information

On-site registration will be available at the following times:
Friday, June 14, 2013
5:00-8:00 pm - Glen Arbor Township Hall (map here)
Saturday, June 15, 2013
5:30-7:00 am - Glen Lake Fire Department (map here)
Register for this Event
2013 Glen Arbor Solstice Half Marathon & 5k Saturday June 15, 2013, 7:00 AM
Online registration is closed at this time.
Please direct further questions to the event promotor.
http://www.enduranceevolution.com

USA Track & Field Certified Course (certification number MI12037SH)