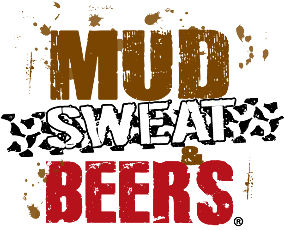 Join your fellow fat tire friends on May 2, 2015 for the sixth running of Mud, Sweat and Beers Fat Fest.
Riders will launch and finish at Mt. Holiday Ski and Recreational Area overlooking beautiful Grand Traverse Bay. Adult racers will travel through the beautiful VASA Trail system before heading back to Mt. Holiday's stadium finish.
Choose either a 22 mile (Stout), 12 mile (Pale Ale), <2 mile (Ginger Ale) and kids' mini-loop (we like to call it Mud, Sweat and Root Beers.) Local brews will be tapped for adult riders, who can enjoy the kids' race later in the day while sampling TC's best.
All proceeds from the event will support Mt. Holiday, the Midwest's only non-profit 501c3 ski/zip line/mountain biking/frisbee golf area and other local non-profits that support kids.
Age groups determined by rider's age on race day.
More info at: www.mudsweatandbeers.com
Register for this Event
2015 Mud Sweat and Beers Saturday May 2, 2015, 9:00 AM
Online registration is closed at this time.
Please direct further questions to the event promotor.
www.greatpumpkindash.com
The Stout (22 mile) has everything you would want in a spring race - plenty of climbs and descents sprinkled along some of Michigan's best single track and the VASA Trail. We call it Stout for a reason.

The Pale Ale (12 mile) will be perfect for those looking to stretch their legs and get outside after the long winter. The Pale Ale follows much of the same trail as the Stout so be sure to train for the same tough climbs and single track.

The Ginger Ale (<2 miles, non-timed) perfect for newer riders, kids who want a challenge and families looking to ride together. ***This is not a flat course and requires several difficult climbs and descents.*** Inexperienced children should stick with Root Beer.

All tracks will have plenty of heart starting climbs and breathtaking down hill sections. The finish will be special with the return of the Mud Pit.

22 and 12 mile races will have the following categories for both men and women:
* Elite
* Expert
* Sport
* Beginner
* Clydesdale
* Tandem
* Single Speed/Fixed

Ginger Ale will be grouped by age and gender and will not be timed.
Root Beer entrants will be grouped by boys and girls in the following categories:
* 9 and Under
* 10 and over

The preliminary schedule for 2015 is:

Friday May 1, 2015

Packet Pickup/Late Registration - Mt. Holiday Lodge 4-7 PM

Saturday May 2, 2015

Race (Stout and Pale Ale) Day Registration - Mt. Holiday Lodge 7-8 AM
Stout Race Start - 9 AM
Pale Ale Race Start - 9:30 AM
Ginger Ale Race Start - 12:30ish AM
Race (Root Beer) Day Registration - Mt. Holiday Lodge 12-1 PM
Root Beer Race Start - 1 PM
Awards Presentations - 2 PM
Right Brain Brewery Beer Tent: 10 AM - 5 PM
All times and activities are subject to changes.
Cancellation Policy: No refunds will be issued. Riders who do need to cancel may donate their entry fee to Mt. Holiday (501c3) or find another rider to take their place. A transfer fee of $25 is required along with a complete registration and signed waiver. Transfer fees will be donated to the Mt. Holiday Ski Team